Select one of the 3 images and quickly reach your information.
You would like to know more about:
Welcome in Cape Coral
The popular resort of Cape Coral is located on the Gulf of Mexico on the west coast of the Sunshine State and is separated by the Caloosahatchee River from the city of Fort Myers. The extraordinary network of waterways and canals gave Cape Coral the nickname "The Venice of Florida". The area around Cape Coral and Fort Myers is one of the most beautiful holiday areas of the US with long sandy beaches on Sanibel and Estero Island, nature reserves and various entertainment venues.
Cape Coral is a young vibrant city with many families and children. Especially in the winter months, many guests from up north enjoy their winter vacation in sunny Florida. The quiet shady channels that are lined with high-quality villas are ideally suited for this purpose.
Fishing & Strand in Cape Coral
At the southern end of the city limits Cape Coral has a small sandy beach and a long fishing pier, on which the fishermen cast their rods. Right next door tennis courts are waiting for you, badminton courts, a public swimming pool and a children's playground. Private captains can use the boat service station. Public parties are being held twice a month at night with live music and street performers which should definitely be taken advantage of by tourists.
Beaches in the area
For a relaxing day at the beach, we recommend the long sandy beaches of Fort Myers Beach on Estero Iceland and the islands of Sanibel and Captiva. You are within easy reach of Cape Coral by private boat or by car. The gently sloping beaches are also well suited for children.
Sanibel- and Captiva Island
Sports in Cape Coral
Water sports enthusiasts will find the opportunity to sail, jet ski or water ski in Cape Coral. With the Parasail you have the possibility to explore Cape Coral by air and a colourful and animal-rich underwater world opens up for snorkellers. You can discover the waterways of Cape Coral with the kayaks provided by us. The nature reserves are best enjoyed on a long bike tour or by horse. The golf clubs of Cape Coral and neighbouring Key West fulfil every demand to improve a handicap.
Waterfront Wonderland : The history of Cape Coral
Cape Coral is a very young city, whose history began in the 50's : 1957 acquired the Gulf American Land Corporation , the country northwest of the Caloosahatchee River and transformed it into a unique of waterways and canals crisscrossed "Wonderland". Underwent significant development Cape Coral, as 1964, the bridge to the neighboring Fort Myers was completed. Over time Cape Coral grew again in 1970 and officially registered as a city.
Today, about 154,000 people in the metropolitan area of Cape Coral and more than 650,000 people in the metropolitan area of Cape Coral – Fort Myers live. Especially during the winter months swells the population at once, when the "snowbirds" draw from the cold north to their cottages in sunny Florida and make tourists from around the world holiday on the west coast.
---
9 popular popular attractions in Florida
1. Sun Splash Family Waterpark
9,0 miles, 21 min
Homepage: www.sunsplashwaterpark.com
Route: http://goo.gl/maps/8b9R
---
2. Florida Everglades
86,5 miles, 1 h 45 min
Homepage: www.florida-everglades.com
Route: http://goo.gl/maps/ne4G
---
3. CABBAGE KEY INN
The cute little island in Cayo Costa State Park north of Cape Coral is a true nature paradise, which gives visitors an idea of what Florida might have looked like a few decades ago. It is best to do this trip by private boat.
---
4. Key West
The southernmost and the most unique city in the United States is located just 80 miles from the Caribbean island of Cuba. You will never forget driving over its long bridges. Key West has great beaches and wonderful diving spots, as well as just a laid back lifestyle. Visit the houses of Ernest Hemingway and Tennessee Williams and the Audubon House with its tropical gardens. Doing the Duvall Street Crawl (bar hopping until the wee hours of the morning) is not a must however.
307 miles, 5 h 43 min
Homepage: keywest.com
Route: http://goo.gl/maps/aqcp
---
5. FORT MYERS
Fort Myers was built in the 19th century as one of the forts built to protect the settlers in the region on the Caloosahatchee River from the original inhabitants. After the US Civil War civilians settled around the fort starting from 1865, and Fort Myers grew in the following years to a real city. Today Fort Myers is the commercial and economic center of the region with an international airport and numerous companies. The main attractions for tourists include the house of the great inventor Thomas Edison, the Imaginarium Science Center and the historic old town on the banks of the Caloosahatchee.
The long sandy beach in Fort Myers Beach is world renowned and is lined with restaurants, hotels and beach bars and offers plenty of entertainment and water sports facilities.
Old Corkscrew Golf Club, Fort Myers
20,4 miles, 40 min
Homepage: www.oldcorkscrew.com
Route: http://goo.gl/maps/gWTJ
---
6. CAPE CORAL entdecken
Downtown, Cape Coral
Cape Coral is located on a large peninsula between the Caloosahatchee River to the east and the Matlacha waters ( Gulf of Mexico ) in the West
5,5 miles, 14 min (Villa Tao /Villa Pura Vida); 1,8 miles, 5 min (Villa The Beachwalk)
Route to Cape Coral, Florida: http://goo.gl/maps/JJ86
Marina, CAPE CORAL
Close to our holiday homes Villa Pura Vida and Villa Tao is the Cape Coral Marina. This is a very popular place to enjoy the view, have a stroll or dine out. You can enjoy the sunset from one of the waterfront restaurants.
---
7. Miami Beach, Florida
Miami Beach is a tropical paradise year round complete with a thriving arts community, a busy business center and breath taking turquoise water. Experience the capital of the east coast with its many highlights: Visit the Art Deco District of South Beach, the Cuban district of Little Havana as well as its many shopping malls.
---
8. NAPLES, Florida
Naples, a resort town, is known not only for shopping but also for its beautiful beach and pier. It is also called the gateway to the Everglades which gives visitors a glimpse of National Park to Big Cypress National Preserve. If you are lucky you might even get to see a Florida panther at the Panther National Wildlife Refuge.
---
9. ORLANDO, Florida
Orlando is the ultimate in theme parks and it is not only for children. Adults will also enjoy Disney World with EPCOT and Universal Studios as well as Harry Potter World. When it is hot, don't forget to cool off at the water park, Wet 'n' Wild.
Good to Know on Holidays in Cape Coral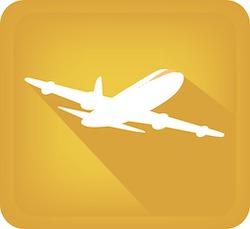 Flight to Florida
Highly recommended is the trip to Cape Coral via the nearby airport of Fort Myers. From Vienna, you can fly, for example, Austrian Airlines and Air Berlin via Dusseldorf to Fort Myers with United Airlines or via New York. Many other connections to Miami on the east coast of Florida are possible. You can reach Cape Coral in about two and a half hours by rental car.
Please note that with connecting flights that enter the United States the immigration process takes place at the first arrival airport, so for example in New York: Here you will pass the immigration check and customs before you take a domestic flight to Florida. So plan accordingly a lot of time for your transfer.
Time shift
In Florida Eastern Standard Time (EST) is six hours behind Central European Time. So if it is 12.00 o'clock noon in Florida, it is in Austria already 6 in the afternoon. In the spring and fall, it may briefly come to a time difference of five or seven hours, as the United States changes Daylight saving time at a different time as in Central Europe.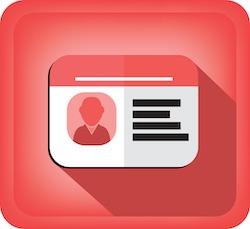 Entry into the US
Since 2009, an application through the electronic ESTA process is required for entry into the United States, which has replaced the former "Green Visa Waivers". At least 72 hours before departure you need to go on the website https://www.esta.cbp.dhs.gov and fill out a form and pay a $ 14 handling fee. You will then automatically receive an entry permit for the next two years and can enter the United States in this period. Only if in the meantime a new passport is issued (eg change of name), a new ESTA application must be submitted.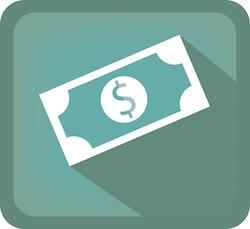 Cash in Florida
Credit cards can also be used for small transactions at the grocery store and at newsstands in the United States. So please definitely take a credit card plus some cash from your bank, so you will have immediately after your arrival have a few dollar bills available and you do not have to look for an ATM first thing. Withdrawals at ATMs (Automatic Teller Machines) is with Maestro is usually cheaper than by credit card – check with your bank regarding the conditions. ATMs are virtually found practically everywhere in the United States: in supermarkets, gas stations, shopping malls, and of course in the branches of the banks – sometimes even as a drive-in ATM.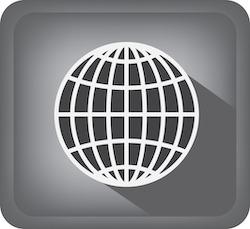 ATM (Geldautomaten)

You will find ATMs at every bank, in shopping malls, supermarkets and petrol stations. Withdrawing money with credit cards usually involves a higher fee than withdrawing money with an EC card. Make sure that the ATM is activated for "Maestro" so that you can use the EC card. To withdraw cash, select "Withdrawal from Saving" from the options.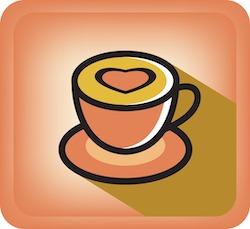 Tips in Restaurants

In the US please calculate approximately 15% tip for meals with service in the restaurant and for particularly good service 20%. However you should make sure that when you get the bill there is not already a "Tip" included in your bill – this is done because sometimes European tourists do not like to tip the usual amount so many restaurants have started to charge the tip directly on the bill. If you use "Valet Parking", give the employee 1-2 $ tip when he drives up with your car.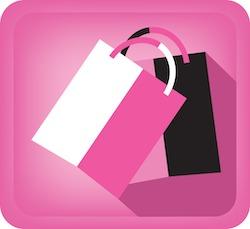 VAT. (Tax) Shopping
The deals in the major shopping malls of Florida often seem tempting. But beware: At the cash register, there will be a sales tax added (VAT). Since in the US different tax rates apply, the prices are always shown without VAT (for example clothes and shoes). In Florida, the tax rate is 6,5%, so you will pay for example for the $ 29.99 t-shirt at the cash register $ 31.79.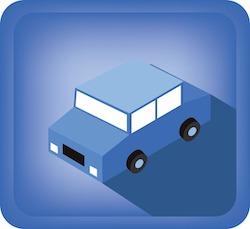 Rental Cars in Florida
We recommend that you rent a car directly upon arrival at the airport in Florida so you can comfortably move around. Public transport is virtually non-existent in the Greater Miami area and under the hot Florida sun long walks for shopping are quite uncomfortable. Especially during high season you should book your rental car in advance, as the rental agencies may well be booked out. Large Car rental companies in the United States are Hertz, Alamo, Dollar and Thrifty.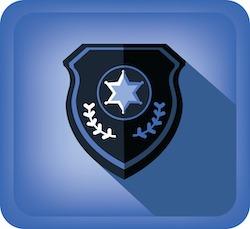 Driving in Florida
Driving on the highways of Florida is usually quite relaxed. The speed limit is usually 65 miles per hour and is sometimes slightly exceeded. Please note when changing lanes, it is quite common in the States to pass on the left.
At 4-way stops and 3-way stops all motorists must first stop. Then, in the order in which the cars have arrived they can start driving. At intersections you can turn on red providing you do not hinder the other traffic (especially watch out for drivers coming from your left)
Alcohol is a big no-no on the road: Even an open beer can in reach of the driver can get you in big trouble. Stick to soft drinks.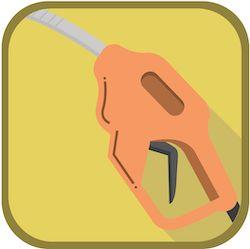 Gas stations in Florida
Refueling in the US for European visitors often presents a problem : People usually get gas with a credit card: This must be placed into the gas pump to unlock the tap. However, the gas pumps usually do not accept foreign credit cards. So go to the cashier and pay there in cash or by credit card. The cashier gives releases the lock so you can get gas for the amount paid. Also note that the prices at the pump are per gallon (3.8 liters)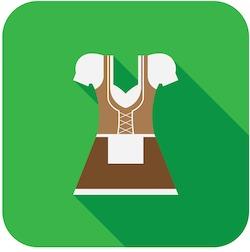 What to wear?
Due to the high temperatures comfortable summer clothing is worn in Florida almost exclusively. However, many interior areas, for example in shopping malls or restaurants are extremely cooled down with air conditioning, so that a jacket is necessary. For evening dining out, appropriate attire is expected, i.e. long pants and long-sleeved shirts for men and beautiful dresses for the ladies.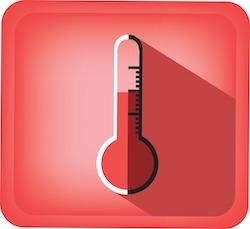 The weather in Florida
Unlike the other states of America, Florida benefits from the Caribbean climate of the Gulf of Mexico. The most pleasant months are January to March where the average temperatures is around 77°F. In midsummer, they rise up to 88°F and it is often humid and hot. The water temperatures in the Gulf of Mexico will be pleasant 75-76°F.
Note that from June to October, hurricane season reigns in the Caribbean. Florida itself is not often hit, but the surrounding wind gusts can cause some heavy rain.
If you take a look at the weather report on US television, do not be alarmed if there of 100°F is mentioned: In the United States we calculate in Fahrenheit. 100°F corresponds to 37.8 ° C. If the weather shows 80 ° F, this corresponds a pleasant 26.7 ° C.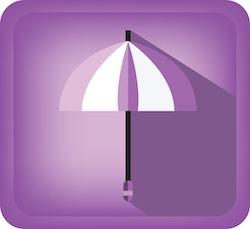 Florida Beaches
If you like lots of commotion on vacation, you should spend a day at Fort Myers Beach on Estero. You will find numerous beach bars, restaurants, water sports and other leisure activities. If you would rather have a little more quiet time, visit the dream islands of Sanibel and Captiva, which are under protection. Here children can safely play in the clear shallow water and look for shells. However pay attention to alligators that live in the protected areas and often doze almost invisibly along rivers when you are going for a walk.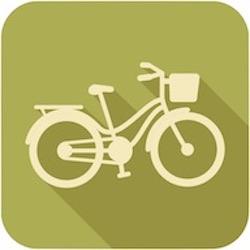 Biking

The best way to explore the huge nature reserves, is the bicycle: Everywhere you will find well-maintained cycling routes signs posted. The local tourist information centers will also give you route maps and tips.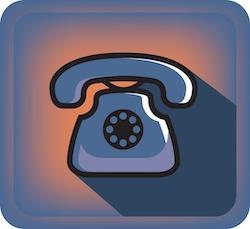 Telephone and Internet
In most restaurants, bars and coffee shops, you can use free Wi-Fi to go online. If you would you like to use your smartphone, we recommend purchasing a US Sim Card or a cheap second-hand phone to avoid the exorbitant roaming charges. Alternatively, you should check with your mobile operator for cheap package deals for a holiday in the US.
Stromadapter
For the USA, you need a NEMA 5 or type B power adapter. If you have forgotten your power adapter, you can also find them in nearby shops, online or at the airport.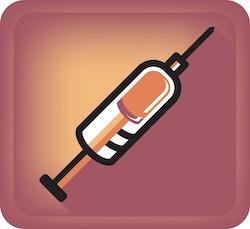 Medical Care

The medical care in Florida is similar to what is offered in Europe. We recommend taking out travel insurance before travelling to the United States. Here you must pay the bill immediately to the doctor or hospital. A travel insurance will then reimburse your expenses. Travel insurance is reasonable compared to what a hospital will charge you here. It is really worth it.